DIY Patio Kits – Made to order
We have a great outstanding variety of DIY Patio kits ideal for the DIY home enthusiast. All our kits come pre cut with all hardware needed to get the job done making insulation a breeze. So regardless of whether you are a home owner or handyman with a little construction experience, or a tradie searching for a little extra business, let us help you with our DIY steel colorbond patio Kits. All Patio kits are custom design in our advanced computer auto cad based software to suit your specific application and design. We have manufacturing in each state NSW – ACT – SA – VIC  so delivery and back up service won't be a problem. If you're up to the task of building your own pergola kit and want to save some money on the install we will work with you and guide you on the right path to create a professional install that will look outstanding. If you have any questions regarding your design or would like any more information on these kits feel free to call now and i would be be more than happy to answer any question you might have.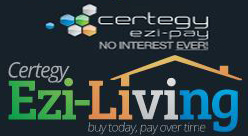 Features Of Our DIY Patio Kits
Manufacturing and delivery from  NSW – ACT – SA – VIC
High tensile colored beams spanning further, providing design flexibility
High gloss finish providing low upkeep and attractive look
Engineered up to a height of 4 meters
Pre-cut and punched for faster and easier installation
Structural side beam that eliminates unsightly columns
Safeguards valuable assets and adds beneficial patio living space
Extensive range of colors to select from
All structural parts made from Hi-Tensile Steel
Pre-engineered for simplicity in Council acceptance
DIY Gable Pergola Roofs
Our gable patio range is engineered for strength and great looks. Available in many sized portals that allow for gable sizes beyond 10 meters spans. The gable unit can be attached to an pre-existing building by the gutter side or the gable end or may be a freestanding unit. Our gables are available in 15, 20, 25 & 30 degree roof pitch. We have the best variety of pre-engineered gables on the marketplace today.
DIY Flat Pergola Roofs
Our flat roof Pergolas, carports are very easy to build with our external bracket method, this patio would add the ideal, finishing touch to your residence.
DIY Patio Kits Roofing Colors
Sturdy but attractive with, 8 double sided roof colors & 8 frame colors to choose and any of the colorbond color range for guttering and flashings there is a color to suit your property. All our structures come with engineering accreditation and easy to follow instruction guides.